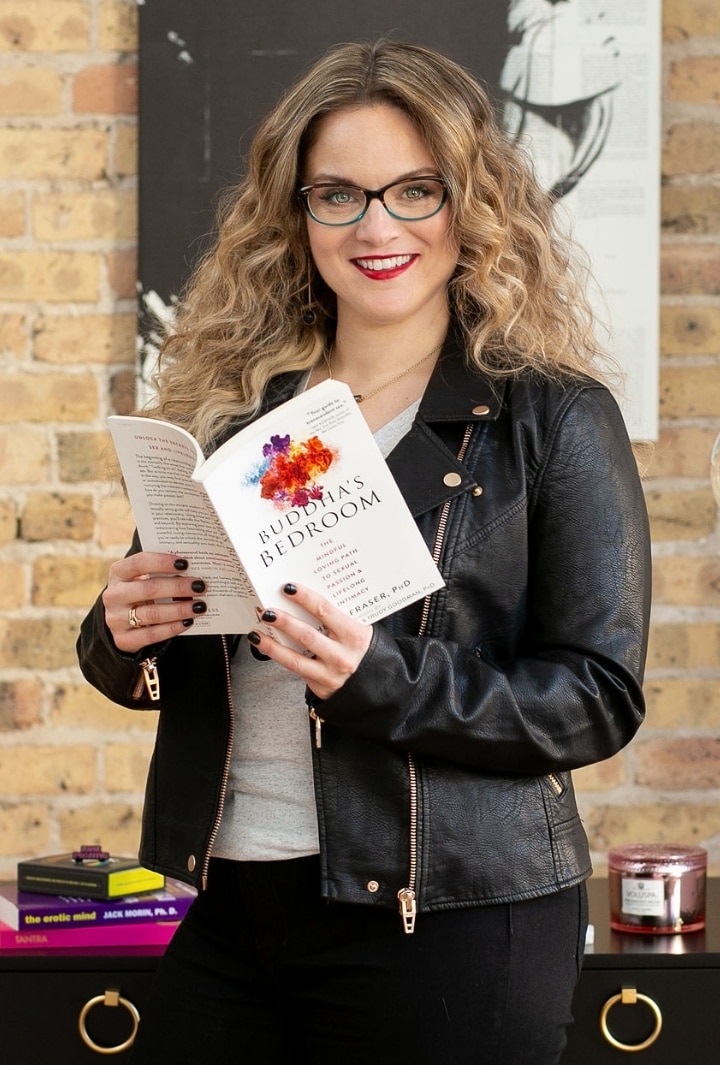 My
Media

Bio

Heather Shannon is an AASECT Certified Sex Therapist who helps queer, kinky and/or non-monogamous people explore who they are as sexual beings and how they want to show up in their relationships. In private practice since 2011, she's helped thousands of clients experience more freedom and authenticity in their sex lives than ever before. 

Heather has her Master's in Counseling from Loyola University Chicago, is a Licensed Clinical Professional Counselor and has a Certificate in Sexual Health from the University of Michigan. Additionally, she is trained as an Internal Family Systems (IFS) therapist, Shambhala Meditation Guide, and Integrative Health Coach. Drawing upon her holistic training, she tailors her work to each client and offers an intersectional approach factoring in their unique background and life experiences.

Heather serves as a Sex and Relationship "Pro" for the Peanut, a social media app that serves over 2.5M women. Each month, she answers user questions on everything from threesomes to low libidos. Heather has been featured in publications such as Cosmopolitan, Women's Health and Self Magazine as well as on podcasts like The Horny Housewife, Curious Girl Diaries and The Multi-Orgasmic Millionaire. She lives in St. Petersburg, FL. 
Photos
You are welcome to use these photos. Please send us a link at hello@heathershannon.co to let us know where they're being featured.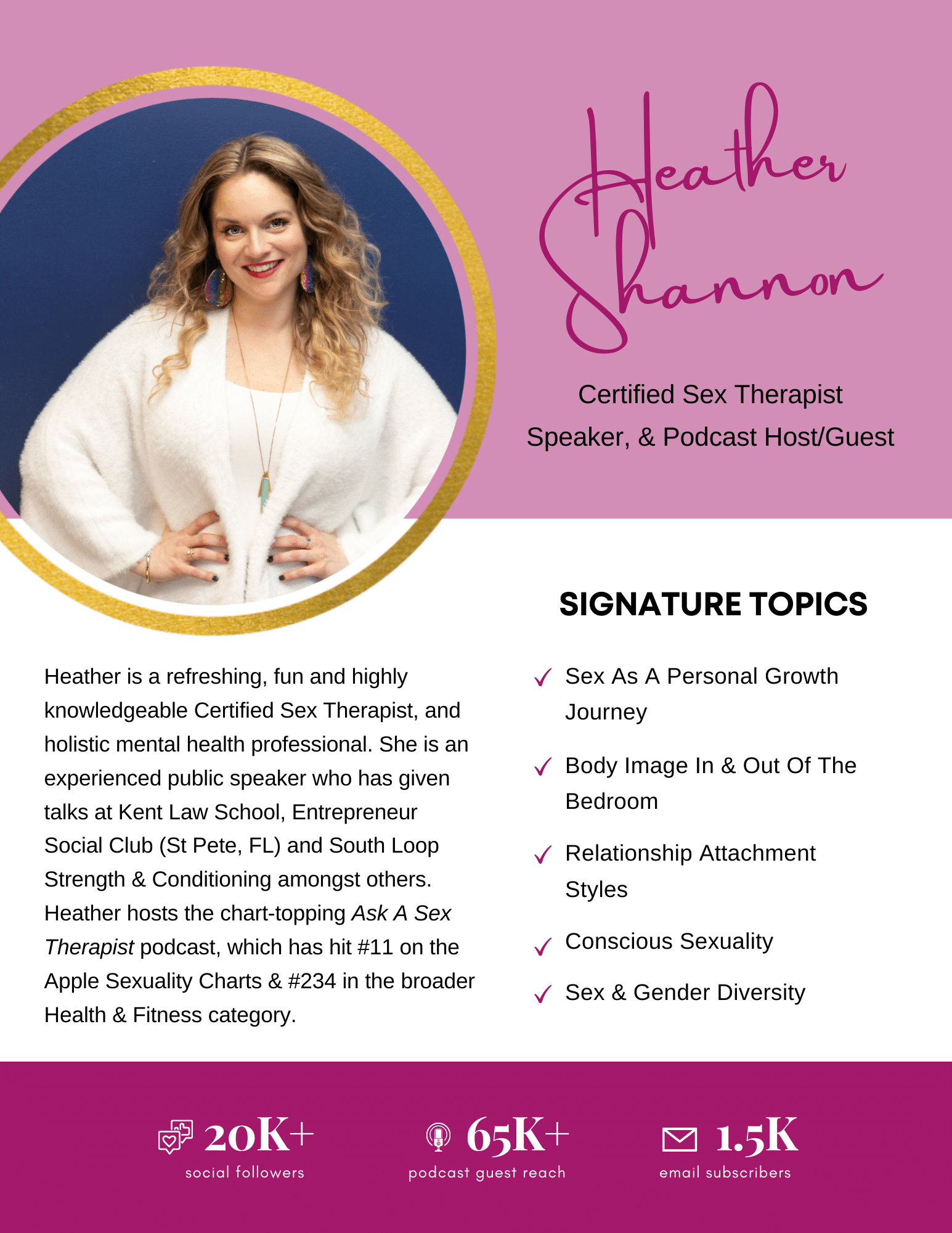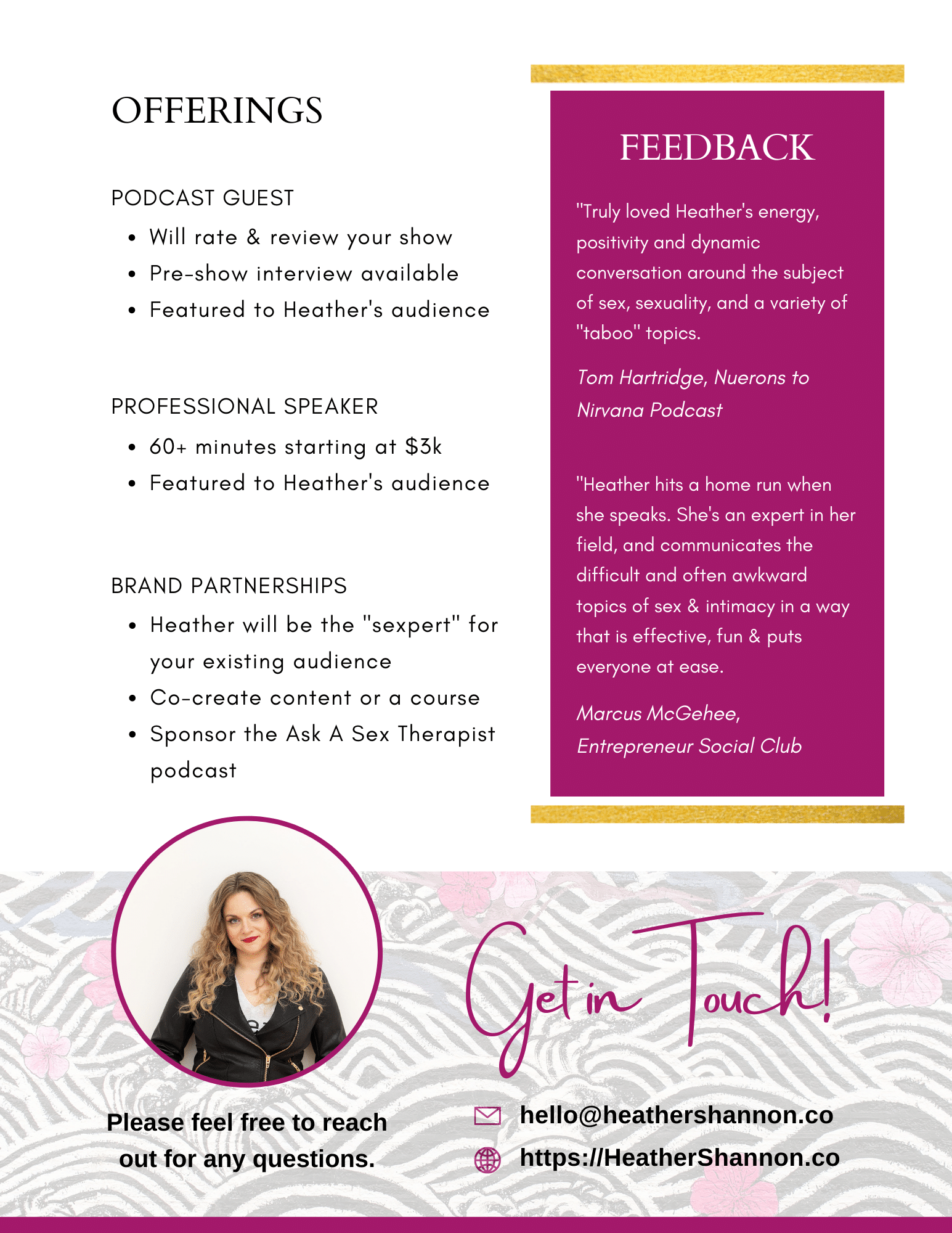 Public

Speaking
Featured Organizations: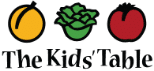 Find out what
People

have to say:
Event speakers can be hit or miss, but Heather definitely hits a home run when she speaks. She's an expert in her field, and communicates the difficult and often awkward topics of sex & intimacy in a way that is effective, fun, and puts everyone at ease. I have enjoyed both events that I've attended where she spoke.
Marcus McGehee, Entrepreneur Social Club
Heather led a mindfulness workshop for our corporate wellness program and did not disappoint. She explained different mindfulness concepts, meditation techniques, and emphasized ways to implement these tools in our daily lives.
Britney M., Chicago Strength & Conditioning